Pound Ridge
A small, rural town with copious amounts of charm, Pound Ridge is located in the northeastern section of Westchester County. Pound Ridge borders Connecticut with New Canaan and Stamford on its eastern and southern borders, while the towns of Bedford, North Castle, and South Salem complete its boundary. Characterized by a rugged landscape, rock outcroppings, and character, Pound Ridge is a quiet oasis near it all. It annually boasts a number of community events from Outdoor Markets and Festivals, Car Shows, and the loved Harvest Festival.
Pound Ridge is composed of three different Hamlets that each has its own unique vibe but come together to make this town home to some of the best country living in the state.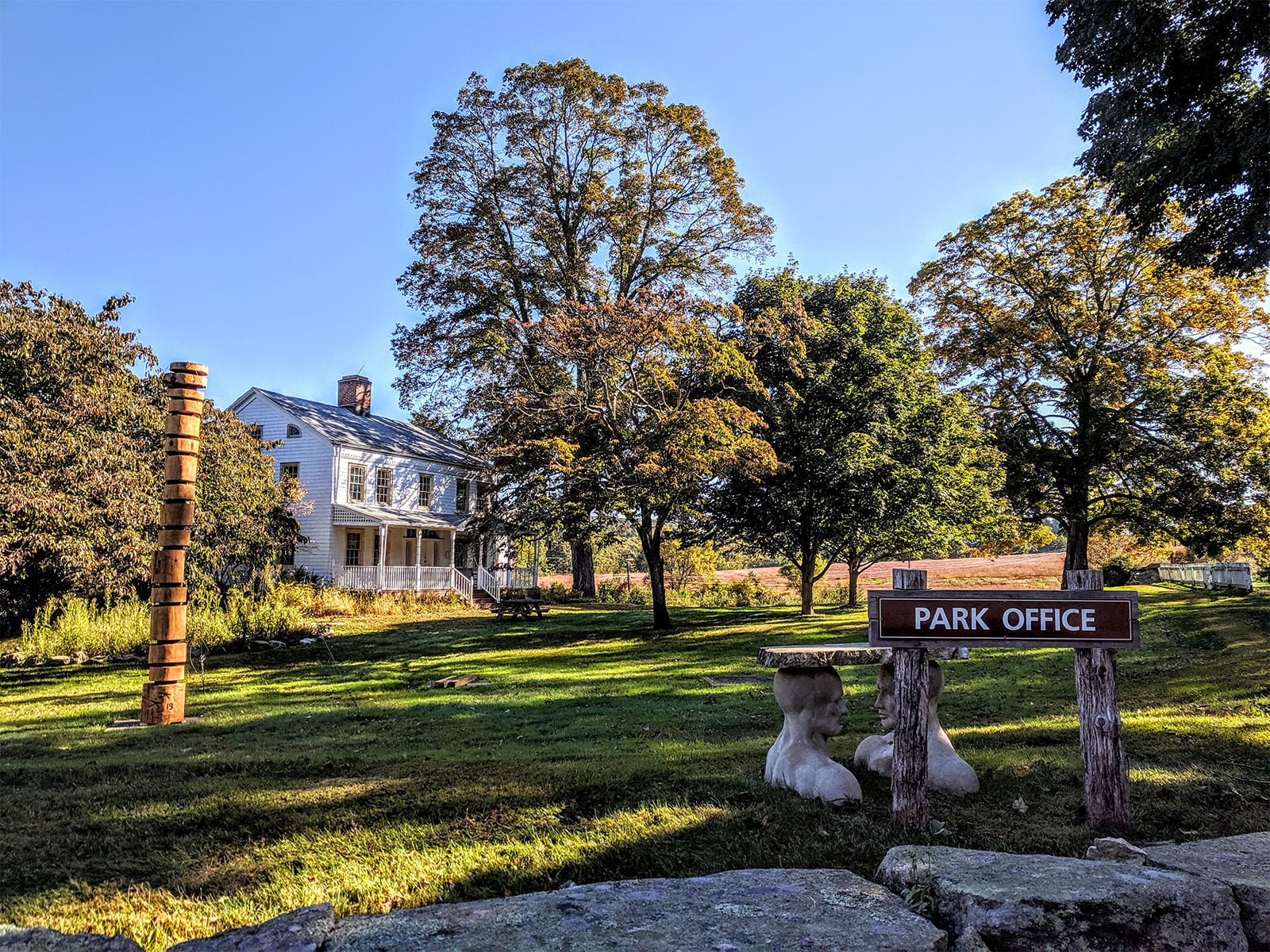 ---
The Hamlets
Sarles Corner
Originally known as Taylors Corner, Sarles Corner is a community on the brink of nature and is the gateway to some of the most beautiful views in all of New York. In 1972, the Bye Preserve was donated to by Mr. and Mrs. George Bye to The Natural Conservatory. By 1980, construction of trials had begun and is now home to 26 acres of stunning flora and fauna that will leave you breathless time and time again. Another distinguishable feature of Sarles Corner is the Pound Ridge Golf Course. Though it took over ten years to fully develop, this course was well worth the wait. Frequently mentioned in Golf Magazine, this course has become a hidden gem that draws people from metropolitan areas nearby out from their cramped office spaces, and into the natural beauty of Sarles Corner.
Scotts Corner
To the east of the widespread, sparsely populated Sarles Corner is Scotts Corner, the popular, and always inviting, business district of Pound Ridge. The food hub of the hamlet, there's no better place to spend Thursday nights than in the colonial-style NorthStar Restaurant, with live music and good company. During the day, the many shops offer unique fun and findings like Booksy, Plum Plums Cheese, Lil Beans Toys, and the newly refreshed Pound Ridge Market. If you are in search of fun treats to bring home, try the fresh bread from 123 Dough, take home treats from Healing Home Foods, experience the organic produce from Pound Ridge Organics, or explore some great selection of wines, there is plenty to choose from. The Wine Connection has been providing high quality and unique selections since 1993. The place to go for a night on the town, Scotts Corner is a taste of city life with the intimacy of a rural community.
Pound Ridge
This historic Hamlet in the middle of the town is where Pound Ridge's deeply rooted past and close-knit present come together. Settled in the early 1700s, Pound Ridge officially became a town in 1788. However, as the railroad never came through, Pound Ridge was relatively isolated and remote compared to surrounding areas. This, along with the physical isolation caused by rivers, reservoirs, watersheds, and the Ward-Pound Ridge Reservation, have allowed Pound Ridge to develop practically untouched, and develop its own unique culture that can still be found to this day. Many of Pound Ridges's seasonal events occur in their historic downtown, including the Pound Ridge Pride Day, the Harvest Festival, the Lobster Festival, the Halloween walk, and many more. The Town Park is home to swimming pools, tennis courts, movies, concerts, and recreational events year-round. The most connected place in the city, Pound Ridge is where community members from all walks of life come to enjoy each other's company and celebrate their history.
Town Link
The Wine Connection     The Lionheart Gallery     Bye Preserve
Recreation     Harvest Festival     Pound Ridge Golf Club     Northstar